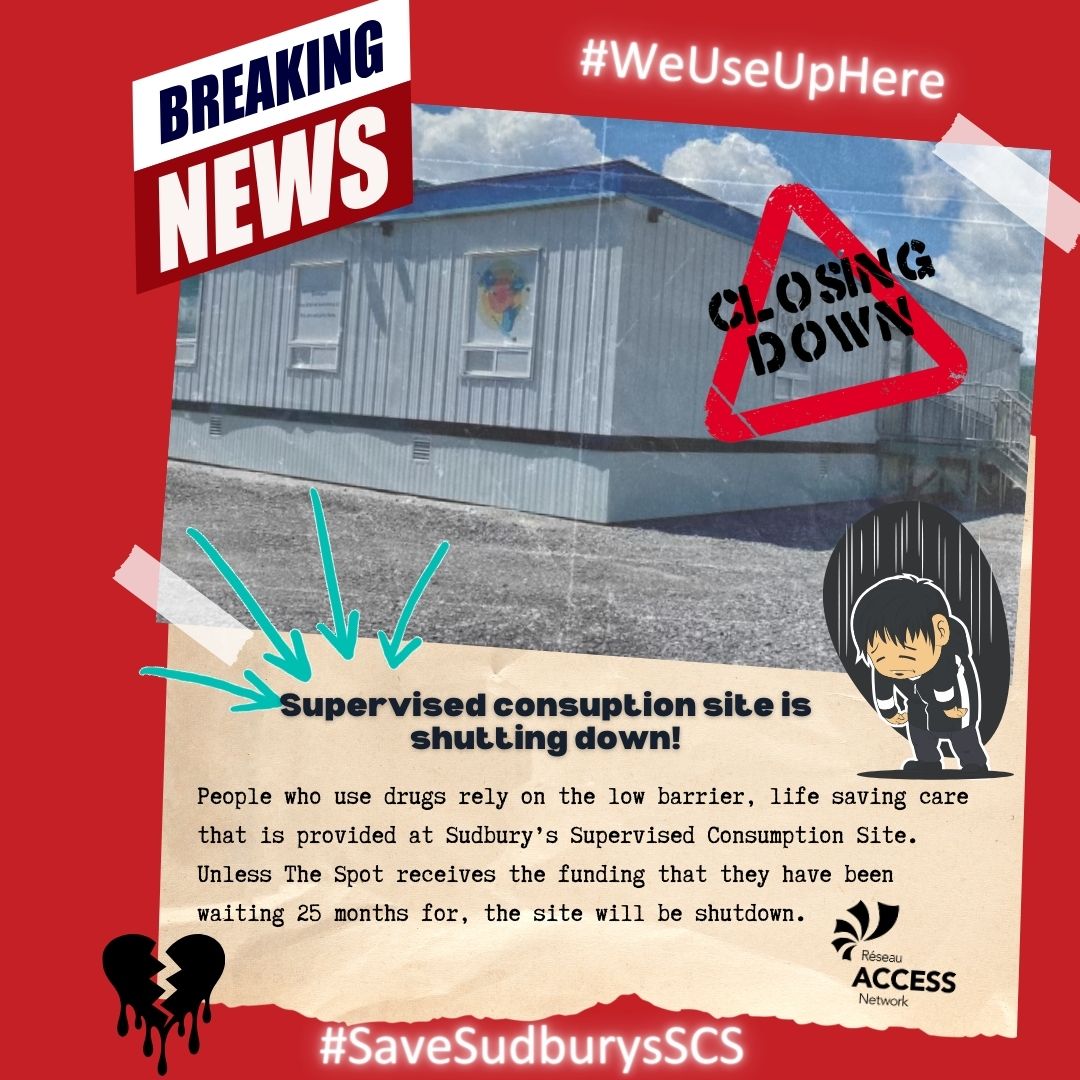 Supervised Consumption Site Shutdown
Sudbury's supervised consumption site (The Spot) has been awaiting funding from the provincial Ministry of Mental Health and Addictions for 25 months! On December 31st, 2023, a life-saving service, the only one of its kind in the region, will close its doors due to a lack of funding. December 31st is 100 days from today's date. In 100 days, our community will lose a safe space for people to use drugs under the supervision of trained staff amidst an unprecedented drug poisoning crisis that is claiming the lives of Northern Ontarian's at a disproportionate rate. In 100 days, a point of access to substance use treatment, housing support and primary care will no longer be available to some of the most systemically marginalized and oppressed members of our community.
The drug poisoning crisis is accelerating. Unregulated drugs are becoming increasingly toxic and volatile.  This is not the time to remove a life-saving service, a frontline defence, from the war on people who use drugs. We as a community need to raise a unified voice to tell those in power that the lives of our brothers, sisters, parents and friends matter. Supervised consumption sites save lives, connect people to care, and foster community and connection. The Spot is no exception.